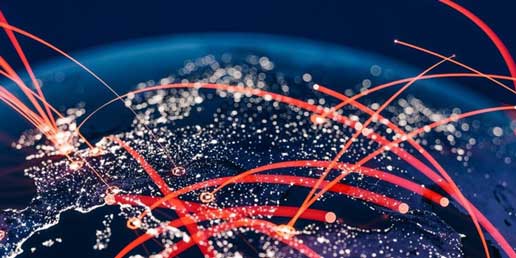 Change in Management
Heiko Wilken is the new CEO of Wikus Nordic AB in Karlstad, Sweden
Karlstad, May 2022: Dr. Harald Bauernfeind decided to step down as CEO of Wikus Nordic AB in Karlstad, Sweden on April 01st 2022 starting his well- deserved retirement by end of the year. The board of directors at Wikus GmbH & CO KG in Spangenberg, Germany appointed Heiko Wilken as his successor.
In his 10 years tenure as head of the company, Dr. Harald Bauernfeind made a substantial contribution to the success of Wikus Nordic AB and other entities within the Wikus Group which is today widely recognized as leading supplier of steel band saw blades. By continuously enhancing the range of services offered, he and his team transferred the company into one of the leading band saw blades providers in northern Europe with a high focus on the customer needs and demands.
Heiko Wilken was appointed to the post of CEO Wikus Nordic AB. In Heiko Wilken, the Board has chosen an accredited and customer orientated manager with deep experience in the Sales of highly sophisticated metal products.
Dr. Harald Bauernfeind and Heiko Wilken decided to work hand in hand until end of this year to ensure the best performance towards our customers.
ANY MORE QUESTIONS?
Our experts will be happy to help you answer all questions connected to our products.